The Muslim Women and the Media Training Institute's first seminar took place on Feb 2nd, 3rd, and 4th, 2018 at the University of California, Davis and has been followed by annual seminars in 2019 and 2020. Information about these seminar can be found below. The goal of the MWM Training Institute is to engage early career media professionals and graduate students in schools of journalism and communication around the representation of Muslim women in the media.  The seminars brings together leading experts on women and Islamic cultures and leading journalists and faculty to engage participants in the diverse and global histories and cultures of women and Islamic cultures.
The objective of the seminars is to foster accurate reporting, representation, and public discourses related to Islamic cultures and to Muslim women in a variety of media outlets and platforms. Annually 20-25 early career journalists and graduate students are awarded the Fellowship to participate in the year-long seminar.  Since 2018, Fellows have come from the United States, Europe, the Middle East, South Asia, and East Asia.
Over the course of two workshops during the year-long seminar, participants work with experienced faculty and journalists through lectures, exercises, and discussions on the histories and cultures of Islam and women in Islamic cultures. Participants are given reading and writing assignments. Mentors work individually with the Fellows to give guidance and feedback for the assignments.  The final assignment is a publishable or near publishable report or opinion piece or visual presentation submitted to a media platform.  
Applications for MWM 2020 are CLOSED. 
Information about current and past seminars may be found below:
For information about the Muslim Women and the Media Training Institute, contact Suad Joseph (sjoseph@ucdavis.edu) or ewic@ucdavis.edu .   The Institute is funded by the Henry Luce Foundation, and is a project of the Encyclopedia of Women and Islamic Cultures, General Editor, Suad Joseph (http://sjoseph.ucdavis.edu/ewic).
SELECT PHOTOS FROM PREVIOUS MUSLIM WOMEN & THE MEDIA SEMINARS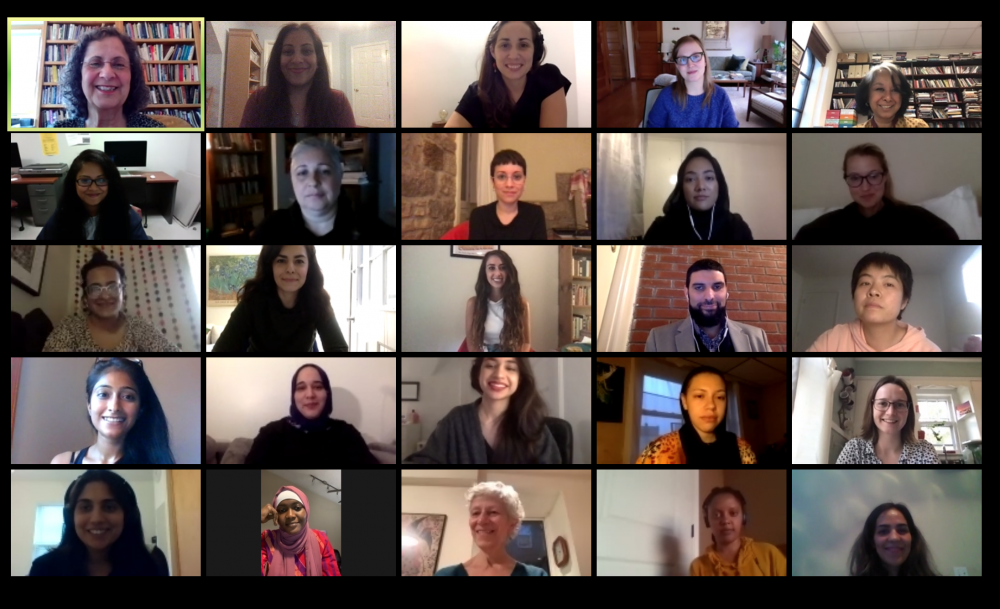 Muslim Women and the Media March 28, 2020 Seminar by ZOOM.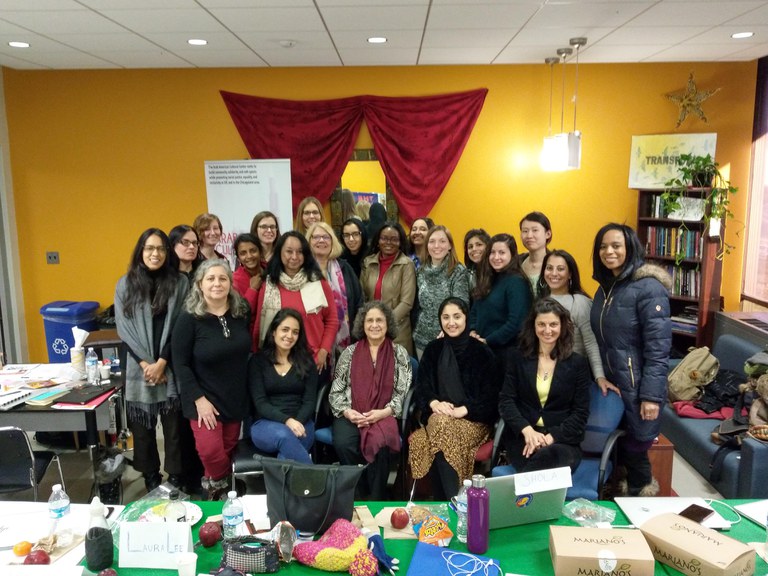 Muslim Women and the Media Seminar:  March 2019, University of Illinois, Chicago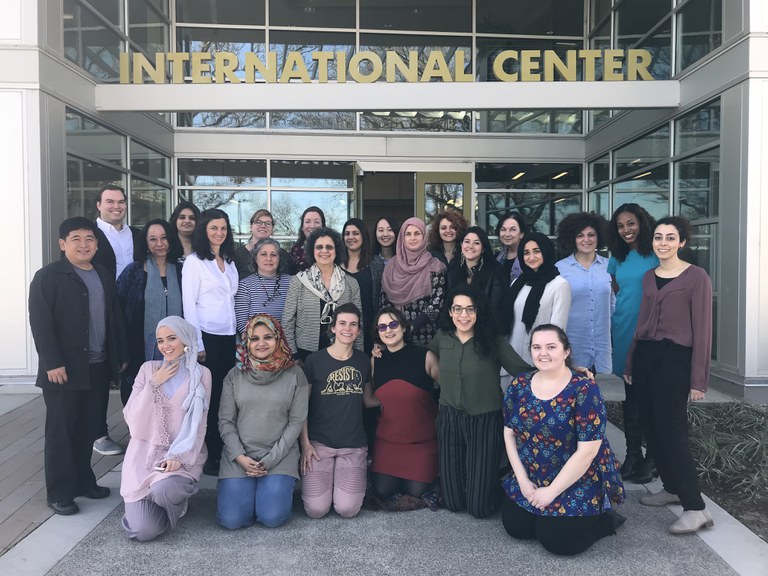 Muslim Women and the Media Seminar:  February 2018, University of California Davis